2022 Hyundai Venue in Stratford, Ontario

2022 Hyundai Venue in Stratford, Ontario
The 2022 Hyundai Venue is a vibrant SUV that stands out in a market saturated with SUVs. With its abundance of technology specs and standard advanced safety features, the 2022 Venue is equally modern and reliable. At Stratford Hyundai, we proudly feature the 2022 Venue in our new inventory in its four trims: Essential, Preferred, Trend, and Ultimate.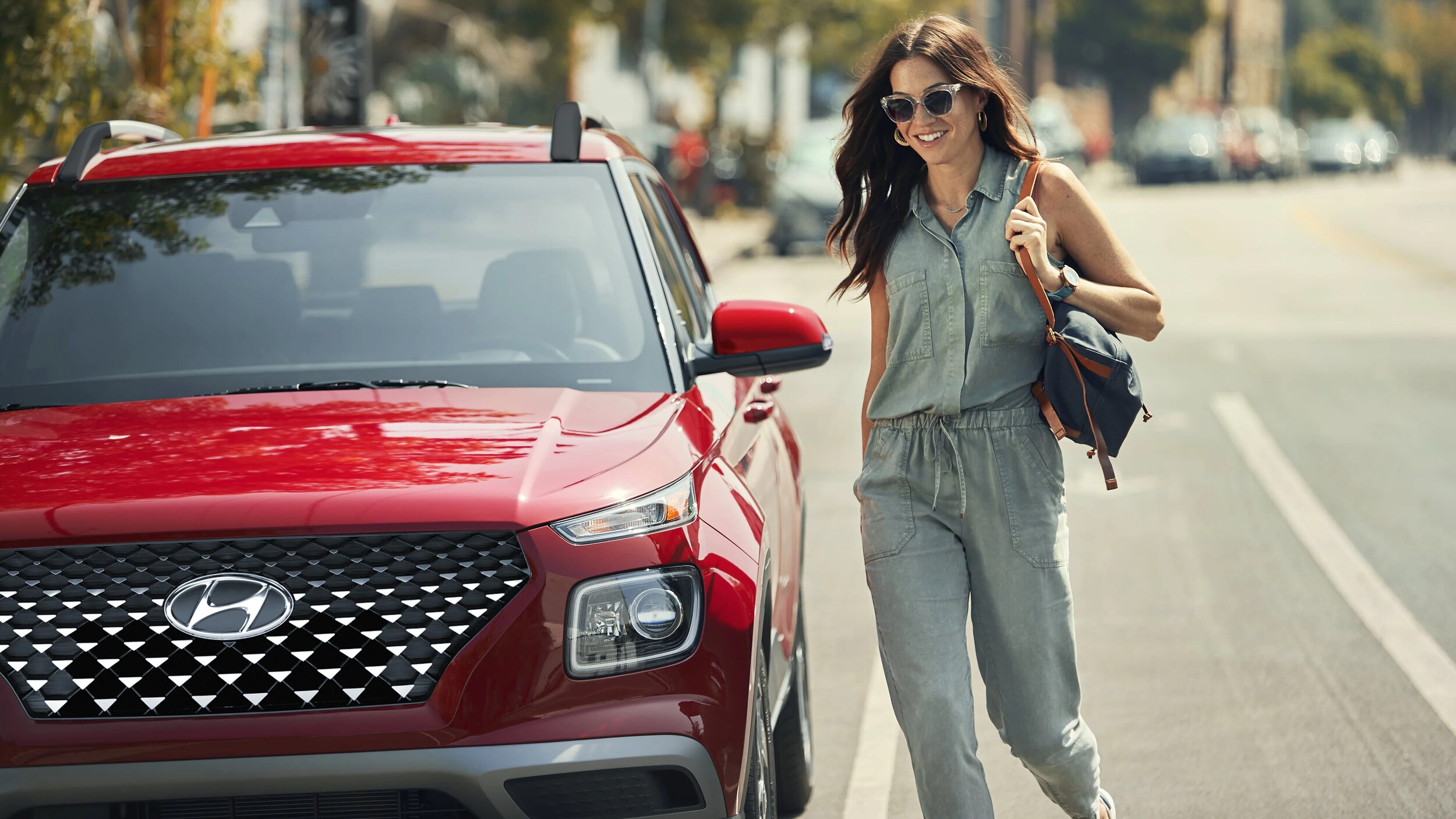 2022 Venue Exterior
From top to bottom, the 2022 Hyundai Venue style stands out. This SUV has a distinctive presence, and the shape of its frame further emphasizes its modern lines and design aesthetics. The 2022 Venue's fancy exterior is a big selling point because it allows you to express yourself. Hyundai offers the 2022 Venue in a wide range of colours, including a special blue and white two-tone, so it's easy to pick a design that represents your own sense of style. Every colour option accentuates the 2022 Venue's striking design, like the 17-inch alloy wheels with a bold spoke pattern that supplements the tires. On the front of the vehicle, you'll find the ultimate chrome grille that leaves a lasting impression. The grille is flanked by LED headlamps that cast a strong beam of light and great visibility.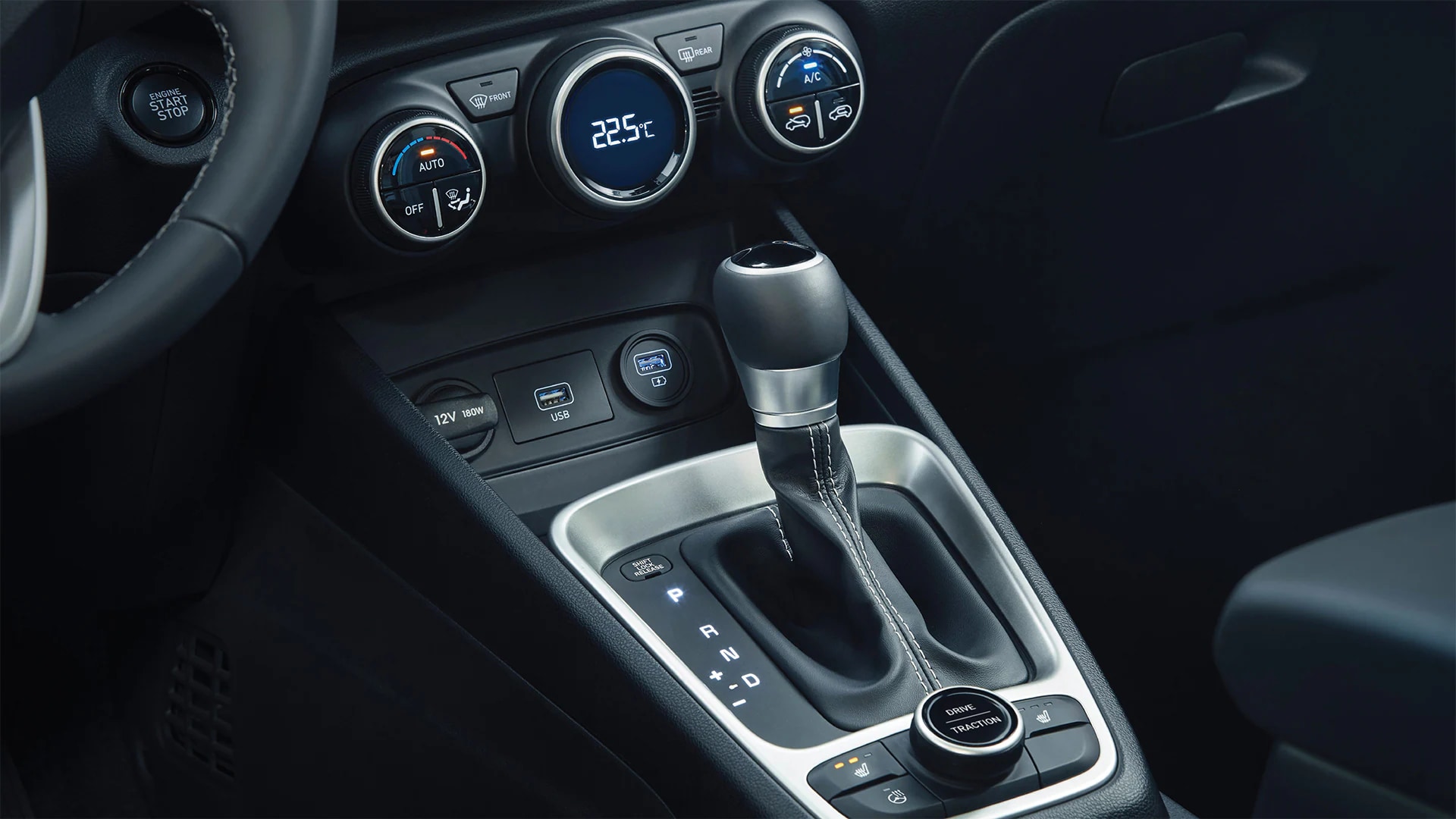 2022 Venue Interior
From smart comfort solutions to convenient driving features, the 2022 Venue's cabin has something for everyone. The 2022 Venue boasts several noteworthy comfort solutions. It has heated seats for front passengers and a heated steering wheel for comfortable winter driving. Above the seats in the cabin, you'll find a power sunroof that adds an element of airiness. You can activate it simply by pressing a button on a panel over the rearview mirror. The automatic climate control system complements the sunroof to provide instant comfort.
2022 Hyundai Venue Technology
The 2022 Venue's tech features complement its modern design. You'll admire the sleek, 8.0-inch touchscreen display by the steering wheel, which adds a touch of innovation to the cabin and keeps you connected through Apple CarPlay and Android Auto compatibility. The 2022 Venue easily connects to Hyundai's Bluelink, which allows you to control different systems in the cabin remotely using your smartphone.
2022 Hyundai Venue Performance
The 2022 Hyundai Venue has a nimble transmission system, a multimode terrain management system, and a 121 horsepower engine that make it incredibly fun to drive. There are two variations of the transmission. You can equip the 2022 Venue with a six-speed manual transmission or an intelligent variable transmission with Smartstream. The 2022 Venue also utilizes front-wheel drive (FWD), an anti-lock braking system, and a motor-driven power steering system for safety-backed performance.
2022 Hyundai Venue Safety
The 2022 Hyundai Venue incorporates a multitude of advanced safety and driver-assist features. Active safety technologies include Blind-Spot Collision with Lane Change Assist, which actively tracks the speed of an oncoming vehicle in a neighbouring lane and Forward Collision Avoidance Assist, which prevents frontal collisions and detects the presence of pedestrians. The 2022 Venue safety features also include Driver Attention Warning System, High Beam Assist, and Lane Departure Warning with Lane Keep Assist. You'll also find a Rear-Cross Collision Warning that utilizes a rear camera, a monitor, and sensors.
Contact Us
Treat yourself to a drive that is always fun. With an exterior as vibrant as the 2022 Venue's, your joy will start before you even drive the car. With the 2022 Venue's advanced technology and safety features, you'll cruise with true peace of mind. Contact us to purchase your 2022 Hyundai Venue in Stratford, Ontario, today!