2022 Hyundai NEXO in Stratford, ON

2022 Hyundai NEXO in Stratford, ON
With the increasing demand for eco-friendly and sustainable vehicles on the market, Hyundai has come up with a new game-changing solution. The 2022 Hyundai Nexo is the first hydrogen Fuel Cell Electric Vehicle available in Canada. With the promise of emitting absolutely zero carbon dioxide and other noxious emissions, the Nexo emits nothing more than water and purified air. Browse our new inventory for pricing and availability for the 2022 Hyundai Nexo, right here in Stratford, Ontario.
What's New for 2022?
For 2022, the Nexo upgrades its infotainment centre from a previous 7.0-inch digital instrument cluster to a larger 10.3-inch unit for the Blue and Limited trims, with no other changes.
2022 Hyundai NEXO Exterior & Interior
The unique and bold yet sleek styling of the Nexo showcases how different it is from other cars on the road, in so many ways.
The spacious interior is not short on striking styling and tech-savvy features either. With an abundance of features throughout both the exterior and interior of the Nexo, it delivers everything you could possibly want from a sustainable crossover.
2022 Hyundai NEXO Interior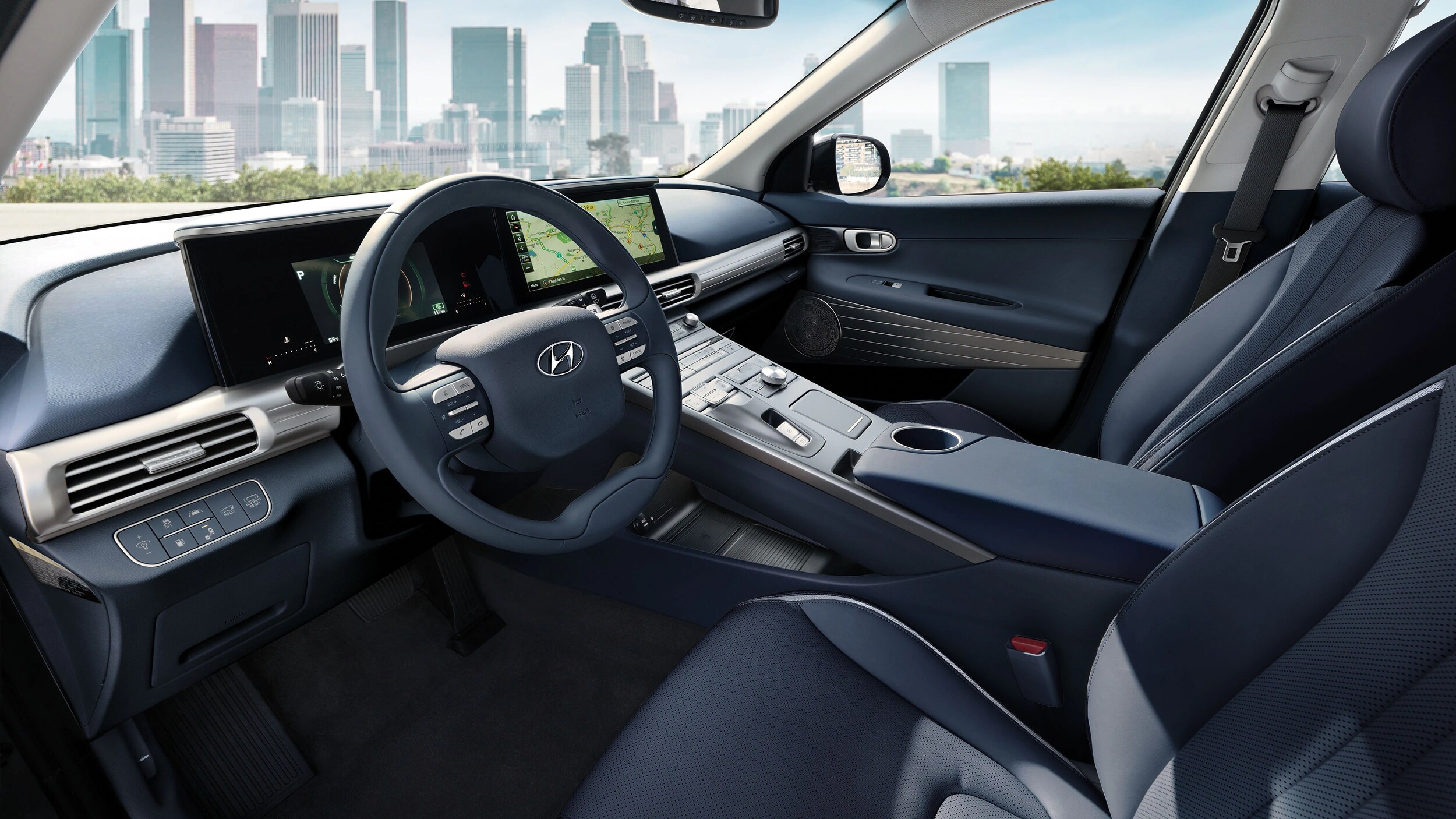 2022 Hyundai NEXO Exterior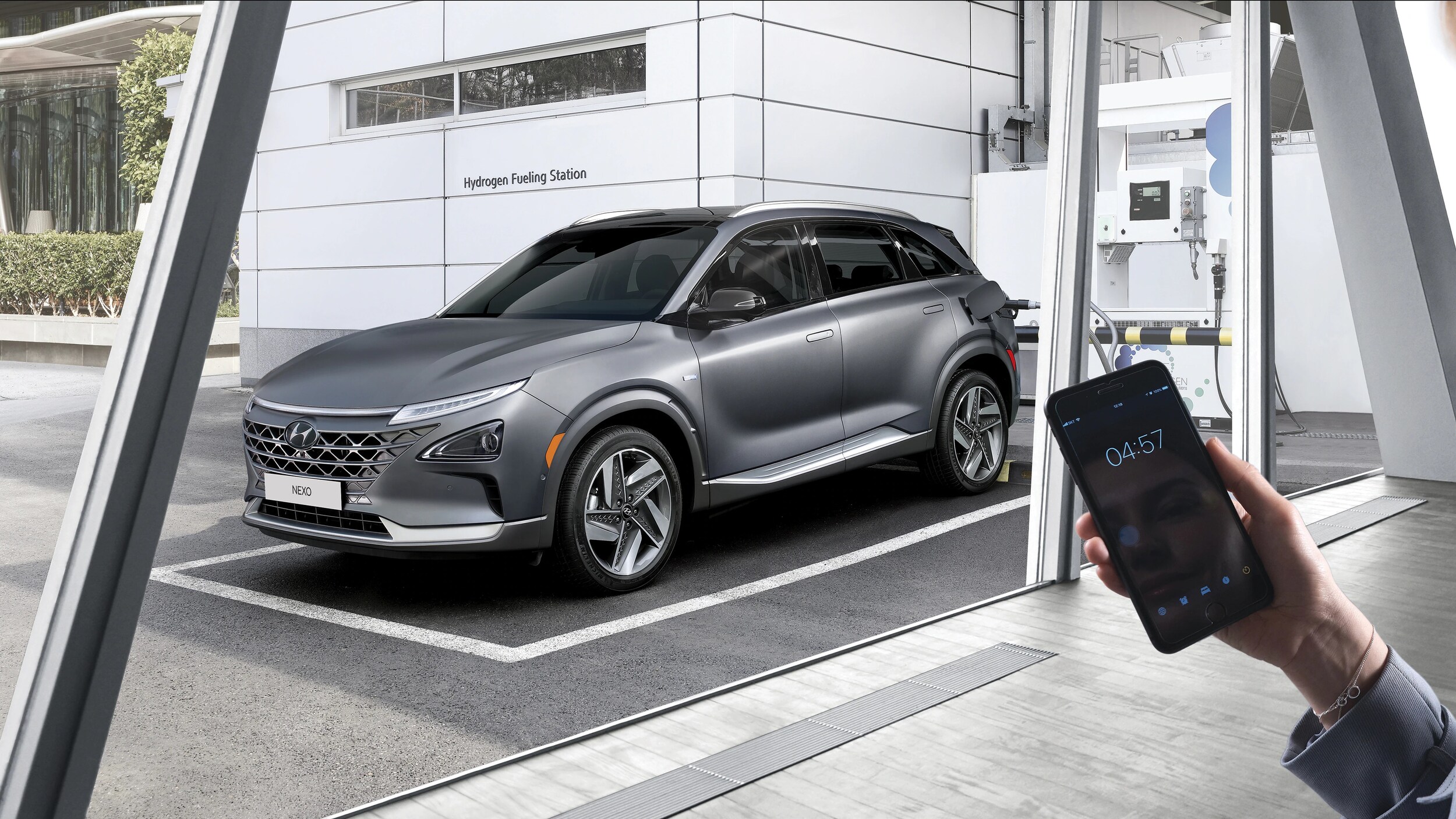 2022 Hyundai NEXO Performance
Powered by an electric motor, the Nexo delivers 161-horsepower and 291 lb.-ft. of torque. Three hydrogen fuel tanks are stored away at the rear of the Nexo, providing a range of up to 570 km, with a quick and efficient five-minute refuel time.
2022 Hyundai NEXO Safety Features
The Nexo was named a 2021 Top Safety Pick, the highest award given out by the Insurance Institute for Highway Safety (IIHS). The Nexo has a long list of safety features to ensure security and confidence while driving.
Contact Us
Contact us today for more information about the 2022 Hyundai Nexo.
Interested in buying your own Hyundai Nexo? Fill out our credit application form to get started on finding a plan that works for you, right here in Stratford, Ontario.
Pre-Order Your 2022 NEXO Today!
* Indicates a required field