2021 Hyundai Venue in Stratford, ON

The 2021 Hyundai Venue
The 2021 Hyundai Venue is a sophisticated SUV that balances safety features, innovative technology, and robust engine features. Stratford Hyundai has several Hyundai vehicles in our new inventory, including the latest Hyundai Venue. As the most preferred Hyundai dealership in Stratford, Ontario, we car enthusiasts and drivers from London, Woodstock, Kitchener, Waterloo, and surrounding regions are thrilled. We invite you to explore and browse through our new Hyundai inventory to find the best deal and automobile that meets your expectations.
You can visit our showroom or official website for more details concerning the latest Hyundai Venue welcome customers to complete their finance application online after browsing the newest Hyundai automobiles we sell.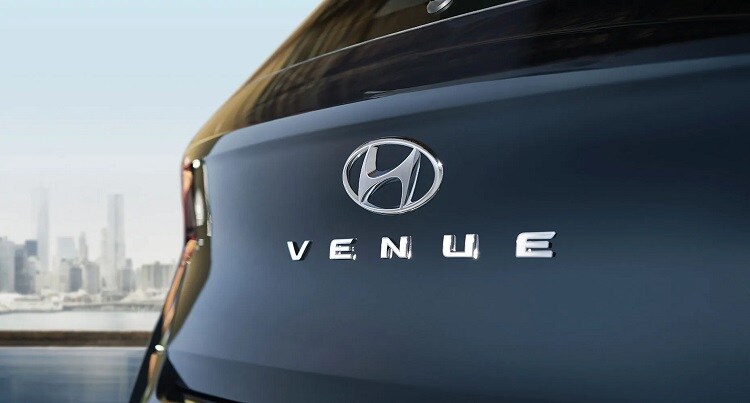 2021 Venue Interior and Exterior
The latest Hyundai Venue comes with a classic interior and exterior design that is luxurious and comfortable. The exterior design of the 2021 Venue features dual color tone accents with bold modern lines and a variety of tones to choose from. Drivers can choose from a pool of eight different exterior shades. Furthermore, its exterior has LED lighting, 17-inch alloy wheels, and an exclusive dark chrome front grille with the Honda logo.
Different trims of the latest Hyundai Venue come with seat cloth stitching. It has ample interior space with a right leg and headroom for tall people for the front and rear seats. Additionally, the 2021 Venue has enough cargo space to be extended when the rear seats are folded. Aside from having six-way adjustable heated front seats, the rear seats come with an adjustable head restraint for comfort, especially on long trips.
The cargo area and cabin have a premium tray that protects the interior space from messy loads and spills while maintaining its new shape. Additionally, the interior is protected from all-weather elements by the non-slip and durable Honda embossed floor liners.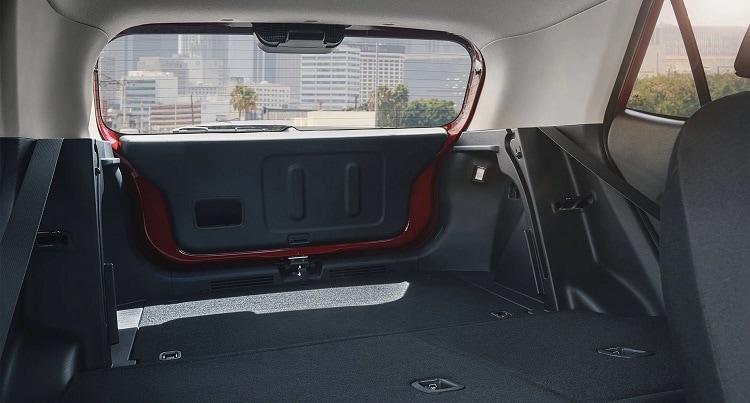 Technology and Safety Features
Technology-wise, the 2021 Venue has notable safety features like heated front seats, an 8-inch infotainment system, a smartphone connection, and heated side mirrors. Additionally, the side mirrors come with signal indicator lights. Drivers can find comfort and convenience in the 2021 Venue as it comes with an Apple CarPlay and Android Auto connection that allows drivers to listen to music, news, sports, and other entertainment media on the highly responsive sizable touchscreen.
The latest Hyundai Venue features a remote key start, a powered sunroof, push-button ignition, and a heated steering wheel. The Hyundai Smart sense system guarantees safety in the Hyundai Venue. The technology helps drivers avoid unexpected collisions and accidents on the road through alerts. Smart sense technology includes forward-collision avoidance assist, rear cross-traffic collision, lane departure warning, and high beam assist.
2021 Venue Performance
The 2021 Venue comes with a robust and powerful engine ready to tackle the wild and your daily commute on the highway. It comes with a highly efficient G 1.6-liter engine that generates 121 horsepower and 113 pound-feet of torque-the engine mates to a six-speed manual transmission or an alternative Smart stream Intelligent Variable Transmission. Drivers can enjoy excellent fuel economy, traction, and impressive acceleration in extreme weather conditions, such as deep snow in the winter.
2021 Venue Trims
The 2021 Venue comes in four primary trim levels: Essential front-wheel-drive (FWD), Preferred FWD, Trend FWD, and Ultimate FWD. Essential FWD is the base model of the latest Hyundai Venue automobile with features like a 15-inch aluminum-alloy wheel, all-season tires, roof rails, and a sliding armrest. Moreover, it boasts a driving mode that features snow mode, which provides the vehicle with enough traction to move out of deep snow. Furthermore, it has optional features like two-tone exterior paint for the roof, exterior body accents, and side mirrors.
The Preferred model of the 2021 Venue comes with the standard features present in the base trim. It features a similar transmission to the one found in the Essential FWD model, including the cruise control and snow mode. Drivers have the liberty to choose a variety of optional two color tones for their exterior accents, side mirrors, and roof. It comes with safety features like high beam assist and driver attention warning. Additionally, it has a front center console, heated front seats and steering wheel, and pedestrian detection in the forward-collision notification.
The Trend model of the 2021 Venue comes with the basic features of the Essential FWD trim like Smart stream Intelligent Variable Transmission with cruise control and the snow mode. It features 17-inch aluminum-alloy wheels, all-season tires, roof rails, a powered sunroof, an additional USB charging port. Other features include a six-speaker audio system with two tweeters, a seat pocket for front-seating passengers, premium cloth upholstery, and an LED headlight and daytime running lights.
The Ultimate model comes with the standard features of the Preferred trim plus additional amenities. Thus, it features a powered sunroof, chrome front grille, LED headlights, and daylight running lighting. The interior of the Hyundai Venue Ultimate FWD has high-end technology like Sirius XM, a Blue-link system, additional USB charging ports, automatic temperature control, a seat-back pocket at the front, and powered windows.
Our Hyundai experts can help you find the 2021 Venue trim that matches your taste, needs, and budget. You can contact us today to schedule a test drive at 123-456-7890. Furthermore, you can visit our site to get step-by-step guidance for an online finance application.
2021 Hyundai Venue- Online Inventory