2021 Hyundai Elantra in Stratford, ON

2021 Hyundai Elantra, Order Yours Today at Stratford Hyundai
Are you looking for something new, with a sleek appearance that offers class but also turns heads? The 2021 Hyundai Elantra is the car that meets your needs and expectations. We are the leading Hyundai dealership in Stratford, Ontario, and extend our services to other cities, including London, Woodstock, Waterloo, Kitchener and surrounding areas. The 2021 Hyundai Elantra comes in a fantastic bold look. The car is built with a wider and lower profile. The Elantra is made with cutting edge technology that makes it stronger and secure. The Elantra will exceed your expectations. We also offer additional products like a 2.0L gasoline engine and a hybrid powertrain. Visit us today to get your new 2021 Hyundai Elantra. Contact us to schedule a test drive at your convenience, and once you're satisfied, you can apply for financing and enjoy our hassle-free pre-approval process.
Related Articles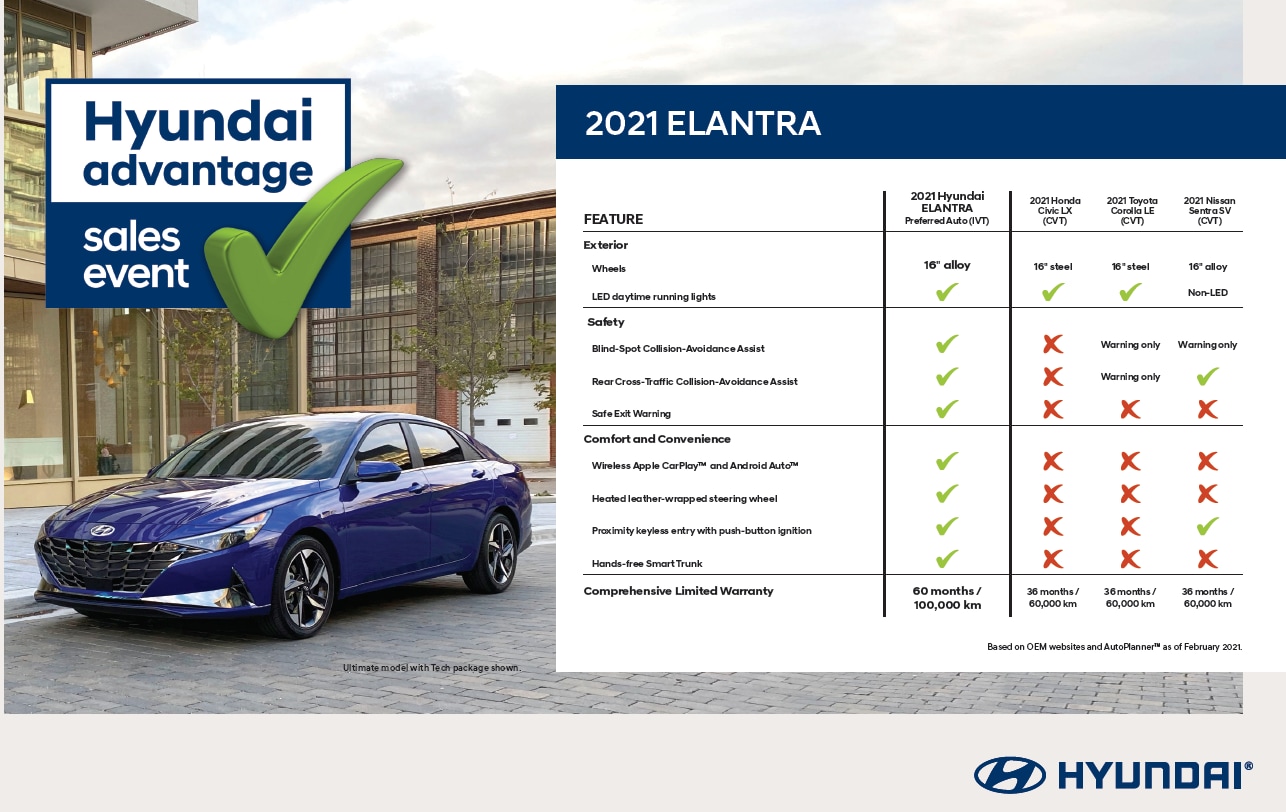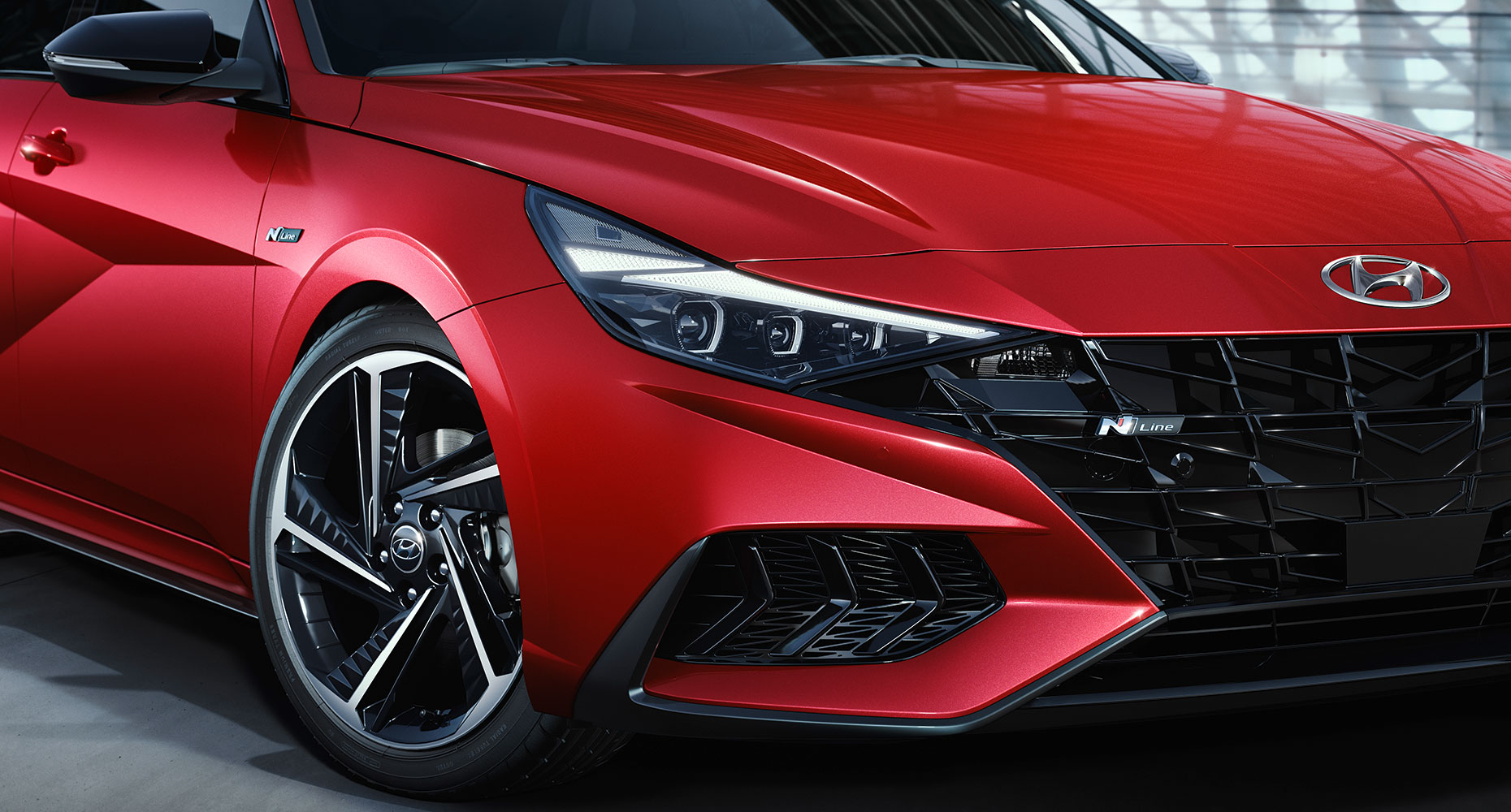 2021 Hyundai Elantra Exterior and Interior Features
The interior design of this car has exemplary features that everyone would love. The car's driving cockpit is equipped with a passenger grab-handle that makes it an ideal commuter car. The grab-handle is integrated into the dashboard and the center stack.
The 2021 Elantra is equipped with a T-handle gear selector, which is designed in a pistol-grip style with an automatic gear selector. The feature is available for the new Hyundai model. The car is also equipped with a mystical rune of power and a multi-screen dash. The car has 10.25-inch screens that are integrated into the dash, making them look like a continuous piece of glass. 2021 Elantra has an amazing artwork on the left side of the dashboard.
The drive-mode of the car is based on ambient lighting. 2021 Elantra is equipped with a subtle light strip that runs on the frames of the dashboard. You can customize the colour of this strip can be customized depending on your choice.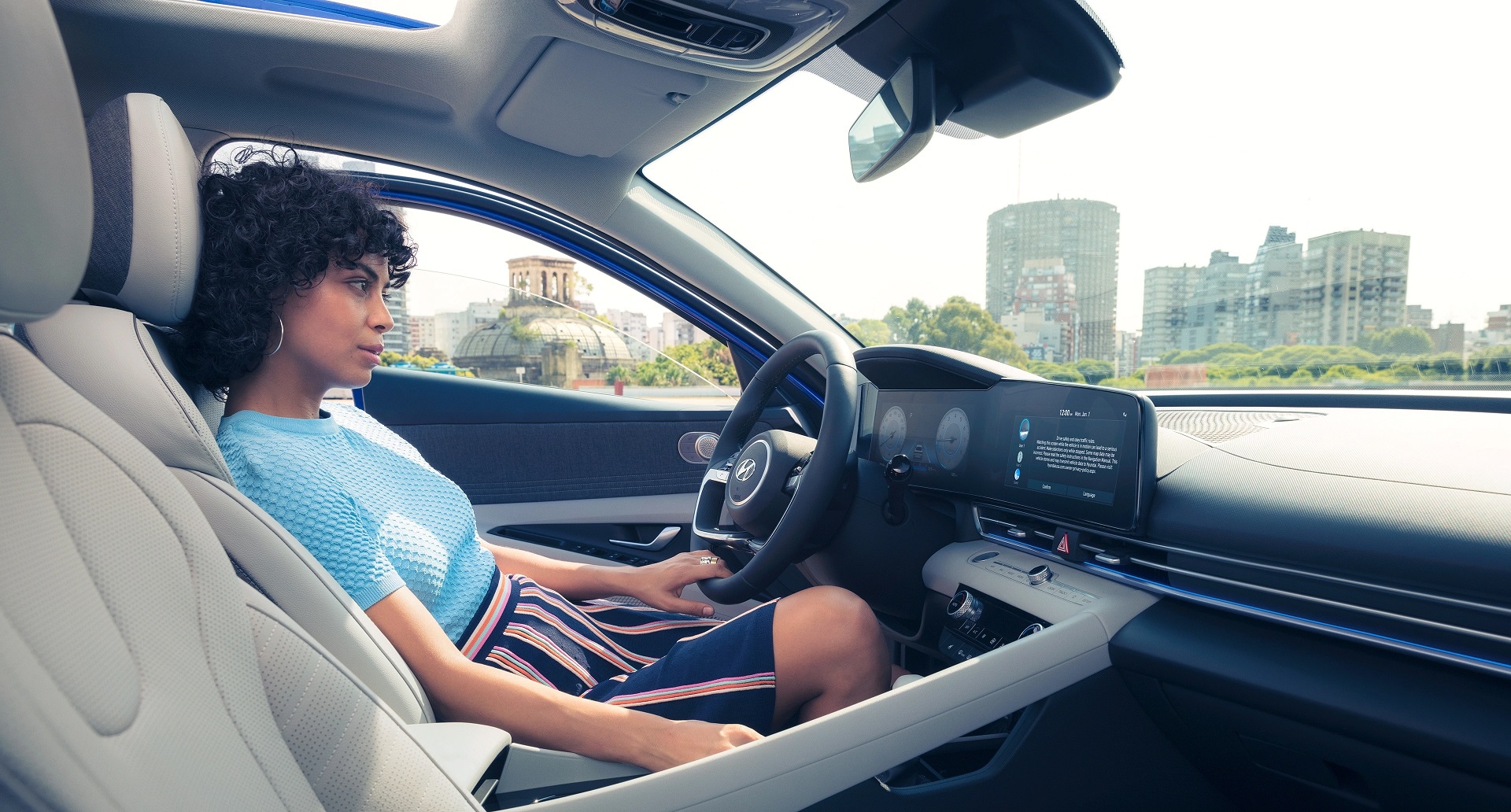 Technology and Safety Features in the 2021 Elantra
The 2021 Elantra is designed with the leading edge-tech that allows seamless connectivity for smartphones. The car has a standard and wireless Android Auto and Apple Carplay, steering, which is wheel-mounted audio controls, a rearview camera, available drive mode select, and Bose premium audio system with eight speakers.
Additionally, the car is equipped with Hyundai SmartSense safety technology that aims at alerting you about unexpected dangers when you are on the road. The SmartSense has features like safety exit alarm, adaptive cruise control, driver attention warning, high beam assist, lane following assist, forward collision avoidance assist with pedestrian detection.
The 2021 Elantra N Line Sport
The 2021 Elantra is equipped with N-Line Sport performance and design. This includes a turbo engine that has a sportier look and feel. The car has amazing agility and speed. The N Line is equipped with an intricate cascading grille and features 18-inch alloy wheels, chrome twin exhausts, and sporty side skirts. Start your online purchase of the 2021 Elantra and experience speed with Elantra N Line.
Ready to Test Drive the 2021 Hyundai Elantra in Stratford, Ontario?
Finding the right Hyundai is important, but finding a Hyundai dealership in Stratford, Ontario, that will cater to all of your needs is a bonus, and at Stratford Hyundai, you can expect both. We encourage you to view our latest Hyundai inventory online today and have your pick from our lot. As the preferred Hyundai dealership in town, you can expect nothing but excellent customer service from our product advisors. The 2021 Hyundai Elantra is ready to be ordered today. To experience the thrill of the 2021 Hyundai Elantra, or if you have your eyes set on another model and would like to learn more, be sure to contact us. Our friendly product advisors will work around your schedule to offer you the test drive you'd like, and to address any questions you may have. What are you waiting for? Get in touch with us today!
2021 Hyundai Elantra- Online Inventory