June 10 2021 Update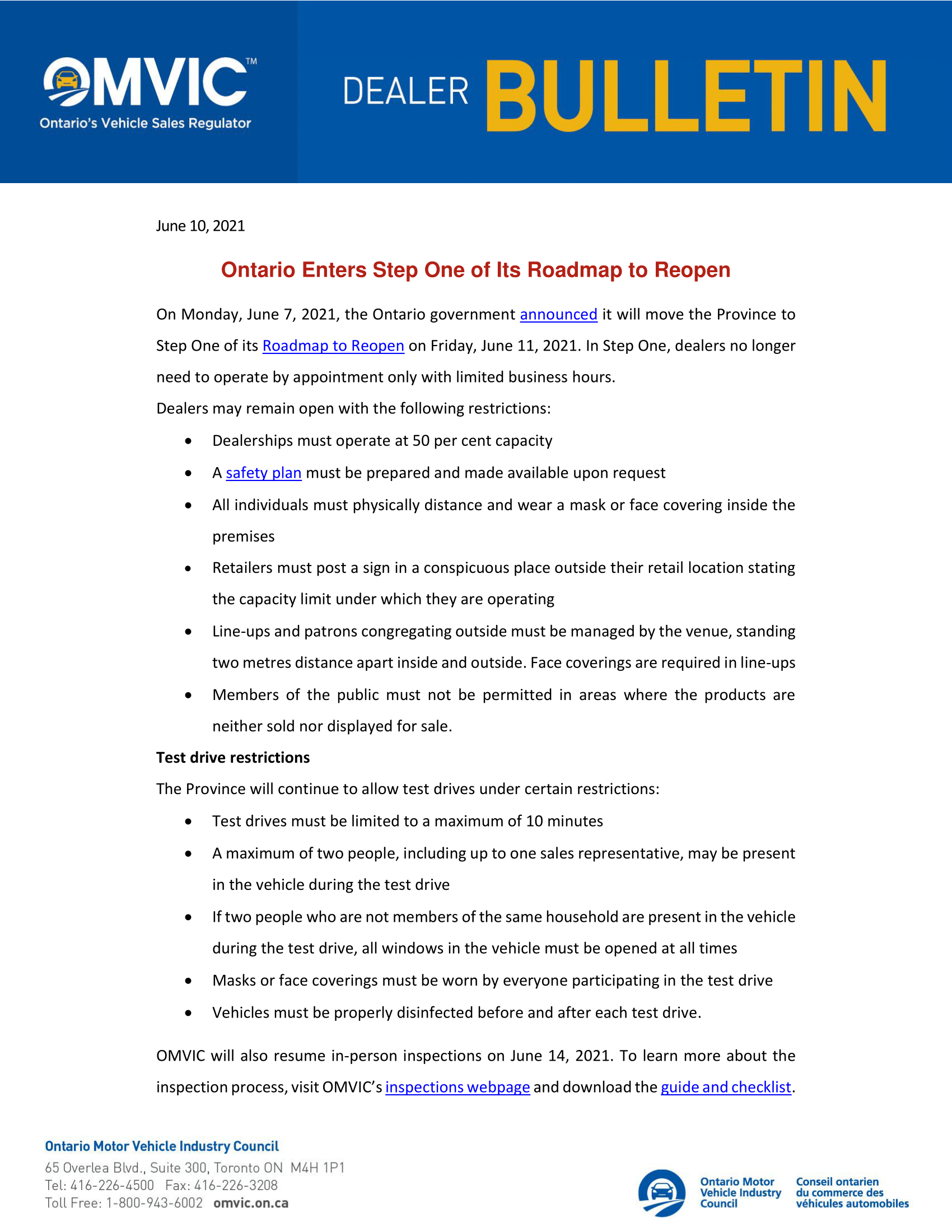 July 17 2020 Update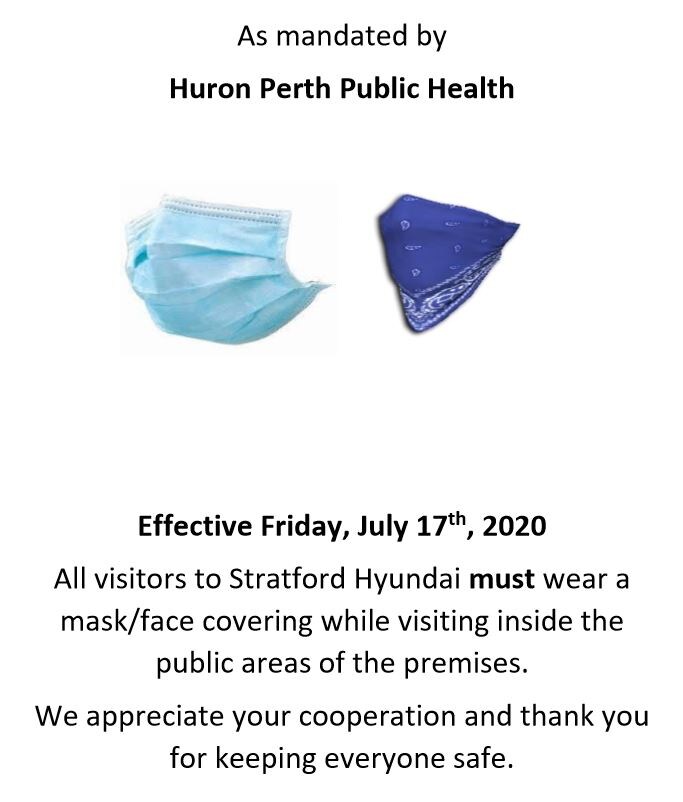 May 19 2020 Update
As per Ontario's Phase 1 plan to reopen the economy, we are now fully open to the public.

We will be abiding by social-distancing rules and public-health guidelines meaning people in store will be monitored to remain 2 metres apart.

Masks are not required but our staff will be adhering to strict dealership-cleaning and hand-washing policies.

-------------------------------------------------------------


May 4 2020 Update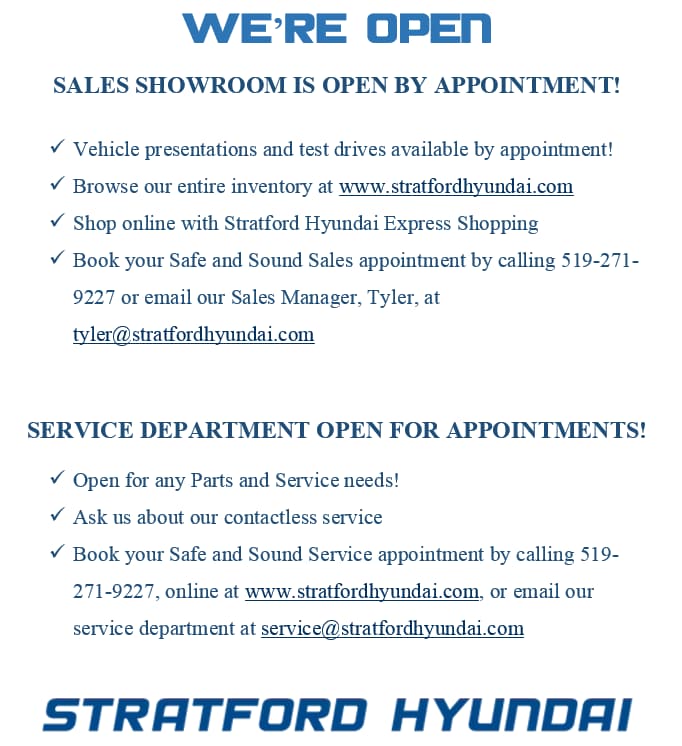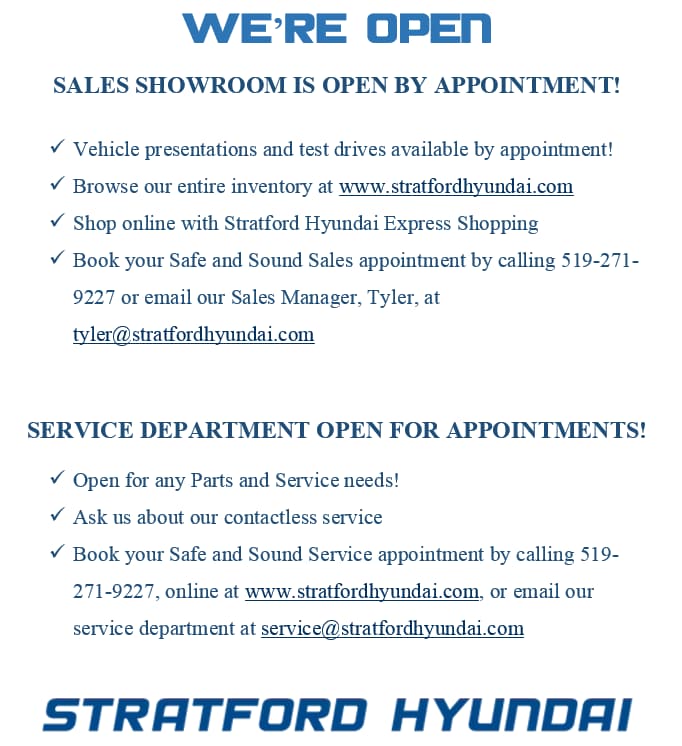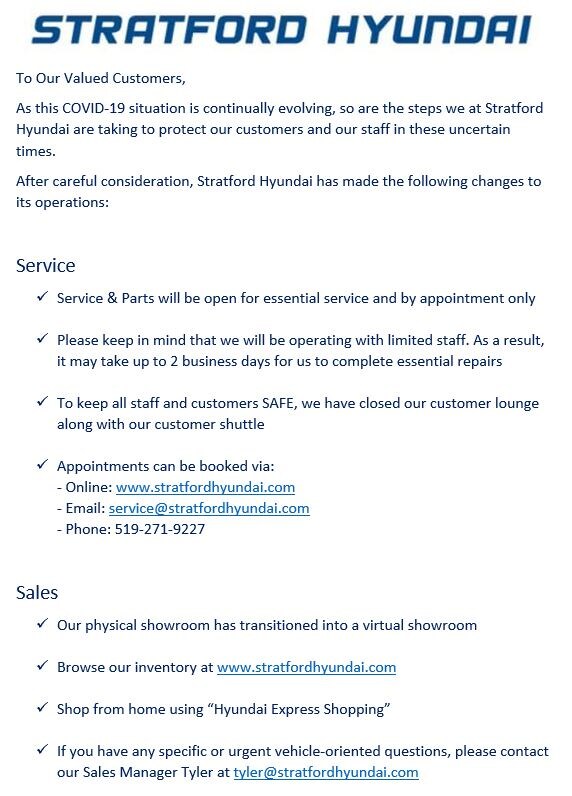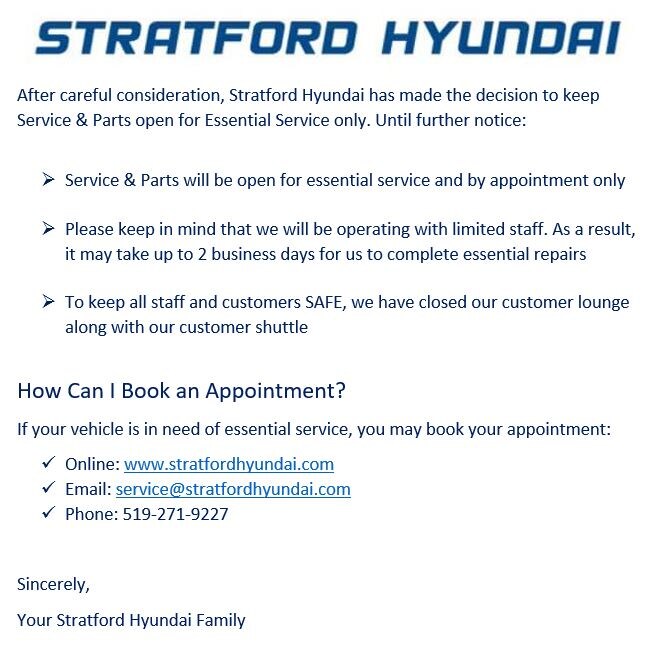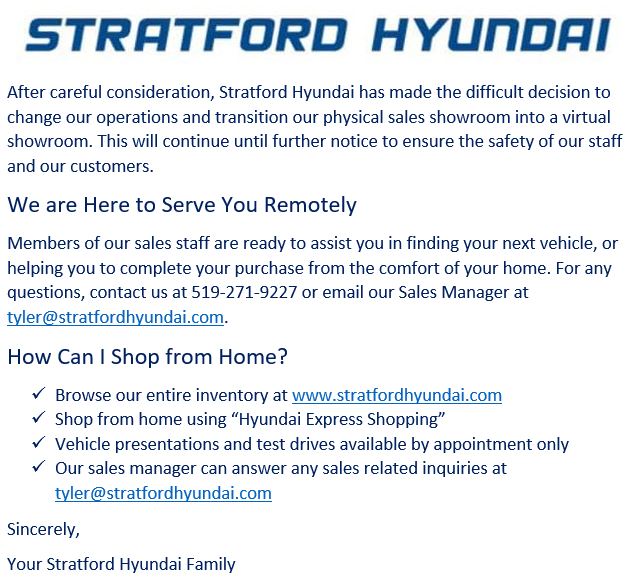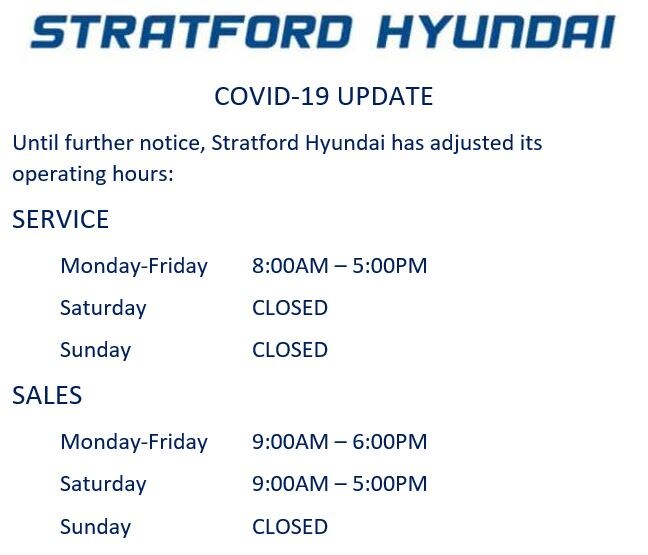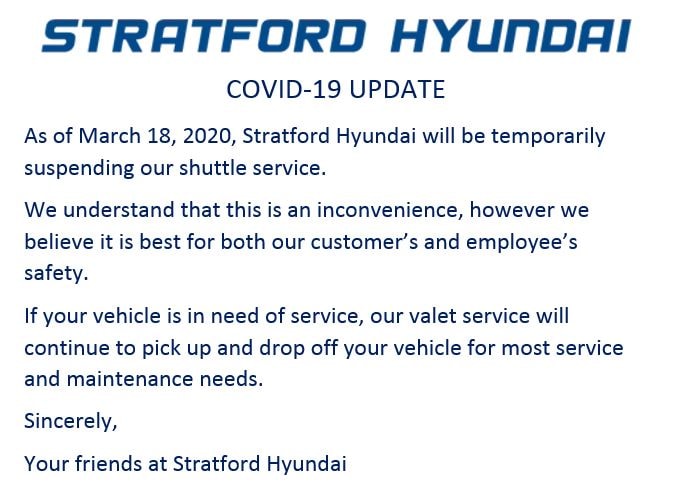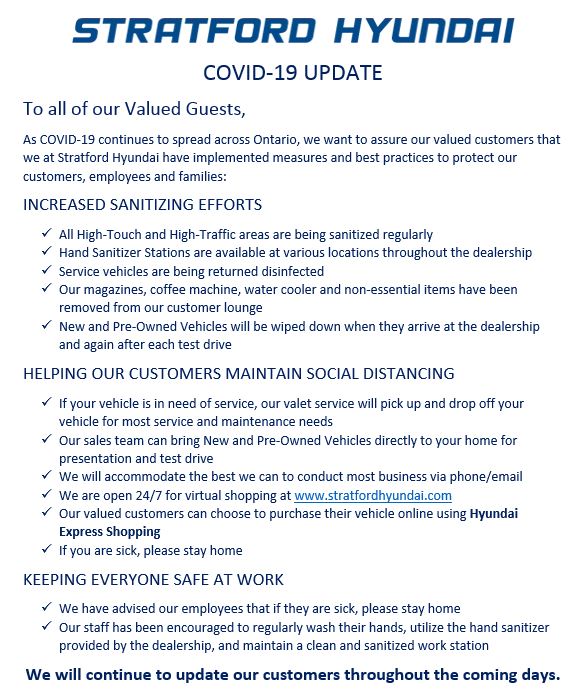 Emergency Contact (Sales):
Tyler Weber
Sales Manager
For more information on COVID-19 and Canada's response, visit https://www.canada.ca/en/public-health/services/diseases/coronavirus-disease-covid-19.html
COVID-19 Resources
Hours
Monday

8am - 7pm

Tuesday

8am - 7pm

Wednesday

8am - 7pm

Thursday

8am - 7pm

Friday

8am - 6pm

Saturday

8am-4pm

Sunday

Closed
Stratford Hyundai

640 Lorne Ave E
Stratford, ON N5A 6S5